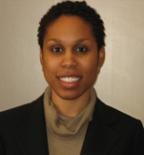 Roles:
Assistant Professor, Department of Medicine (General Internal Medicine), Albert Einstein College of Medicine
Member, Community Research and Implementation Core, CIRA
Member, Clinical and Health Services Research Core, CIRA
(718) 944.3865
Biography:
Oni Blackstock, MD, MHS, is a primary care physician and health services researcher. She is an Assistant Professor of Medicine in the Division of General Internal Medicine (DGIM) at Albert Einstein College of Medicine, having joined the Division as faculty in July 2012. Dr. Blackstock's research interests focus on developing and evaluating interventions to improve retention in care and antiretroviral adherence among HIV-infected women of color, and to decrease HIV acquisition among women at high risk. She also has an interest in community-based participatory research and advocacy. Her clinical activities are focused on providing primary care to both HIV-infected and HIV-uninfected patients at Montefiore's Comprehesive Health Care Center.
Prior to joining the DGIM, Dr. Blackstock received a Masters of Health Sciences Research from Yale University, where she was a Robert Wood Johnson Foundation Clinical Scholar. While at Yale, she worked at the West Haven campus of the VA Connecticut Healthcare System, caring for patients in the Women's Health Clinic and conducting research focused on at-risk female veterans. She received her undergraduate degree from Harvard University and her medical degree from Harvard Medical School. She completed her primary care Internal Medicine residency and ambulatory chief residency at Montefiore Medical Center/AECOM, as well as an HIV clinical fellowship at Harlem Hospital prior to her work at Yale.