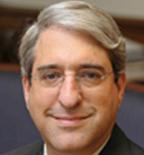 Roles:
President, Yale University
Chris Argyris Professor of Psychology, Yale Department of Psychology
Professor, Yale School of Public Health
Professor, Yale School of Management
(203) 432-2550
Biography:
After completing his undergraduate education at Stanford University, Peter Salovey received his Ph.D. in clinical psychology from Yale University in 1986. He now serves as the Chris Argyris Professor of Psychology and Professor of Management and of Epidemiology and Public Health, at Yale. In January 2003, Professor Salovey was appointed as Yale's 18th Dean of the Graduate School of Arts and Sciences, and on July 1, 2004, he became Dean of Yale College. Since October 2008, he has been the University Provost. Professor Salovey is also the Director of the Department of Psychology's Health, Emotion, and Behavior (HEB) Laboratory.
The program of research conducted in Professor Salovey's laboratory concerns two general issues: (a) the psychological significance and function of human moods and emotions and (b) the application of social psychological principles to motivating health protective behaviors. His work on emotion has focused on the ways in which feelings facilitate adaptive cognitive and behavioral functioning; with John D. Mayer, he has developed a broad framework called Emotional Intelligence that organizes this work. The goal of much of his recent health behavior research is to investigate the role of the framing and psychological tailoring of messages in developing maximally persuasive educational and public health communication interventions promoting prevention and early detection behaviors relevant to cancer and HIV/AIDS. Much of this research is carried out in housing developments, community health clinics, and workplaces in the New Haven community.

Professor Salovey has published over 350 articles in the scientific literature. He is the co-author with V. J. D'Andrea of Peer Counseling (1983) and Peer Counseling: Skills, Ethics, and Perspectives (1996), and he edited Reasoning, Inference, and Judgment in Clinical Psychology (1988) with Dennis C. Turk. Some of his more recent books include: The Psychology of Jealousy and Envy (1991), The Remembered Self: Emotions and Memory in Personality (1993; with Jefferson A. Singer), Psychology (1993; with Zick Rubin and Letitia Anne Peplau), Emotional Development and Emotional Intelligence: Educational Implications (1997; with David Sluyter), At Play in the Fields of Consciousness (1999; with Jefferson A. Singer), The Wisdom in Feeling (2002; with Lisa Feldman Barrett), Social Psychology of Health: Key Readings in Social Psychology (2003; with Alexander Rothman), The Emotionally Intelligent Manager (2004; with David Caruso), and Emotional Intelligence: Key Readings on the Mayer-Salovey Model (2004; with Brackett and Mayer). Professor Salovey edits the Guilford Press series on Emotions and Social Behavior. He competed a six-year term as Associate Editor of Psychological Bulletin and was the first Editor of the Review of General Psychology; he served as Associate Editor of Emotion as well.

Professor Salovey is a recipient of the National Science Foundation's Presidential Young Investigator Award, and he has served on the NSF Social Psychology Advisory Panel and the National Advisory Mental Health Council of the NIMH.. His research has been funded by the National Cancer Institute, the American Cancer Society, the National Institute of Mental Health, the National Center for Health Statistics, the Andrew W. Mellon Foundation, and the Ethel F. Donaghue Foundation.