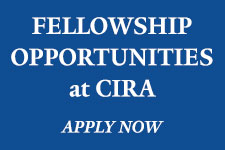 CIRA has 2 fellowship programs seeking new applicants - Yale AIDS Prevention Training Program (Y-APT) and Research Education Institute for Diverse Scholars (REIDS). Fellows at Yale receive support from an established NIMH-funded HIV research center, and work actively with a team of mentors from among the Center's primary training faculty.
Our two fellowship programs focus on:
Creation of professional identity in preparation for an academic career
Establishment of a program of research, set expectations for scholarly research productivity
Support to write articles for publication and prepare extramural grant applications
Training in research methods and ethics
Participation in CIRA and other Yale HIV-related seminars and colloquia
Community-based implementation science research to reduce and prevent HIV
Review of applications will begin after the new year. Visit the CIRA website for Eligibility Criteria and Application Requirements - http://cira.yale.edu/fellowships.
Published: Friday, November 30, 2018