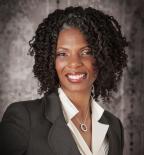 Roles:
Postdoctoral Fellow, Johns Hopkins University School of Nursing
Former Fellow, Research Education Institute for Diverse Scholars (REIDS)
(443) 287-8529
Biography:
Dr. Alexander studies sexuality, decision-making, health behaviors and social processes, including intimate partner abuse (IPA) among populations across socioeconomic, ethnic and racial spectrums. Her program of research aims to increase knowledge about influences of developmental age, geographic community boundaries and gendered social patterns on the sexual health of women, older adolescents and emerging adults. In Dr. Alexander's current and future work, she examines underlying mechanisms that inform our understanding of sexual health disparities at the intersections of HIV and IPA prevention, healthy sexuality and reproductive well-being. Long term goals for her program of research are to develop and implement new conceptual frameworks across national and international settings that aim to prevent IPA and promote sexual well-being among women and their emotional partners.
Dr. Alexander's REIDS mentor is Barbara Guthrie, R.N, Ph.D., F.A.A.N.
Selected Publications:
Alexander, K.A., Dovydaitis, T., Beacham, B., Bohinski, J., Brawner, B., Clements, C., Everett, J., Gomes, M., Harner, H., McDonald, C., Pinkston, E., Sommers, M. (2011) Learning health equity frameworks within a community of scholars. Journal of Nursing Education. 50(10), 569-574. doi: 10.3928/01484834- 20110630-05.
Brawner, B. M., Davis, Z. M., Fannin, E. F., & Alexander, K. A. (2012) Clinical depression and condom use attitudes and beliefs among African American adolescent females. Journal of the Association of Nurses in AIDS Care, 23(3), 184-194. doi:10.1016/j.jana.2011.03.005.
Alexander, K.A., Coleman, C.L., Deatrick, J.A., Jemmott, L.S. (2012) Moving beyond safe sex to women-controlled safe sex: A concept analysis. Journal of Advanced Nursing, 68(8), 1858-1869. doi: 10.1111/j.1365-2648.2011.05881.x
Areas of Expertise:
Sexuality and sexual safety among black emerging adult women
HIV/STI risk reduction for African American young men
Longitudinal study of women at high risk for HIV to inform HIV vaccine trial participation