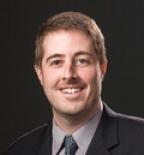 Roles:
Assistant Professor, Department of Psychiatry, Yale School of Medicine
Research Scientist, Mental Illness Research, Education and Clinical Centers, U.S. Department of Veterans Affairs
Member, Clinical and Health Services Research Core, CIRA
(203) 974-7373
Biography:
Robert F. Leeman, Ph.D. is an Assistant Professor in the Department of Psychiatry at the Yale University School of Medicine and a Research Scientist with the VA VISN1 MIRECC. His primary research interests are in alcohol and smoking, specifically in relationships between disinhibition/impulsivity and these addictive behaviors. He has a particular interest in impaired control over alcohol use. Much of Dr. Leeman's research concerns young adult addictive behaviors and he has made use of survey, human laboratory and clinical trial methods.
Dr. Leeman joined the faculty at Yale in 2007 after having completed a NIDA post-doctoral fellowship, also in the Yale Psychiatry Department. He joined the VA MIRECC as a Research Scientist in 2012. Dr. Leeman received a Ph.D. in Psychology from the University of Pennsylvania in 2005 and a B.A. in Psychology and Screen Studies from Clark University in 1998.
Dr. Leeman was awarded a K01 from NIAAA in 2010, a grant from the ABMRF/the Foundation for Alcohol Research in 2012 and was a recipient of a clinical research loan repayment award from NIAAA from 2006-2012. He held an F31 individual, predoctoral National Research Recognition Award from NIAAA from 2003-2005 and was a 2006 recipient of an Enoch Gordis Research Recognition Award from the Research Society on Alcoholism, in addition to several other travel and young investigator awards.