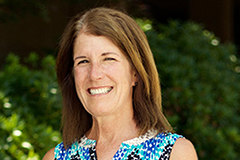 Join us on Zoom for a CIRA Talk focused on how physical activity can be recommended to elicit therapeutic benefits for persons with HIV and substance use. Presentation will be followed by a Q&A session with the seminar audience.
Tuesday, December 14, 2:00 pm – 3:00 pm
Speaker: Linda S. Pescatello, PhD, FACSM, FAHA, FNAK (University of Connecticut)
Title: CIRA Talk: "Recommending Physical Activity in the Context of HIV and Substance Use"
Further Details and Registration
Published: Monday, November 15, 2021