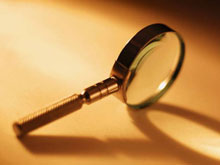 CIRA's Peer Review Program is designed to enhance the quality of grant proposals, manuscripts, and research presentations written by CIRA affiliates by sharing them with a multidisciplinary group of colleagues for their critique and feedback. The spirit of our program is one of collegiality and respect; it is constructive rather than evaluative in nature. We encourage peer review at any stage of development, from a 2-3 page concept sheet to a penultimate draft.
Sessions are typically held at CIRA's Offices at 135 College Street, Suite 200, New Haven, CT or via Zoom and last around one hour. Each session is led by a primary reviewer, whose role is to provide oral and written feedback on each proposal. Ideally, these are face-to-face sessions in which the investigator or author meets with the peer reviewers. When scheduling difficulties warrant it, these sessions may be conducted through email exchanges. For convenience, we often review manuscripts via email.
The peer review process has multiple benefits. Reviewees gain from practical advice on their grant proposals, manuscripts, and research presentations. The sessions also offer a rare opportunity for a cross-section of the entire CIRA community - scientists, staff, community representatives and post-doctoral fellows – to keep abreast of and discuss the very latest research, and to forge additional, cross-disciplinary collaborations.
To request a Peer Review, please click here. For further information please contact Katie Doucet (katie.doucet@yale.edu).