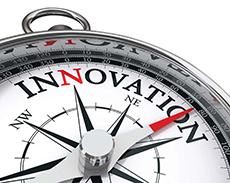 Thanks to everyone who submitted Letters of Intent for the 2021 Pilot Projects in HIV/AIDS Prevention Research. Other key dates are listed below. Download the Call for Letters of Interest for further details.
- April 30, 2021: Application deadline
- May 2021: Pilot Project Review Panel meets
- May 2021: Awards announcement expected
- June 1, 2021 (dependent on IRB and NIMH approval): Earliest start date
Overview
CIRA seeks letters of intent for the 2021 Pilot Projects in HIV/AIDS Prevention Research. The pilot program is a key part of CIRA's mission to develop new science and scientists.
Pilot awards offer resources for preliminary and/or feasibility studies in HIV-related research that will ultimately lead to larger intervention or implementation science projects. Pilots are designed to support junior investigators, and/or community-university research partnerships. CIRA provides scientific support to facilitate the development of rigorous and impactful domestic and international research with a vision towards long-term implementation, scale-up, and sustainability.
Scope
The goal of the program is to provide pilot funding to junior investigators, and/or support community-university research partnerships that will result in additional externally funded research projects. We will consider letters of intent for feasibility studies that address CIRA's mission to support innovative, interdisciplinary research that focuses on the implementation of HIV prevention and treatment and the elimination of HIV disparities.
We are most interested in funding research into reducing HIV inequities and/or incorporating key health justice constructs (e.g., social determinants of health, structural or systemic racism, and stigma). Studies should focus on populations at the highest risk of HIV infection and investigate how to reduce disparities in HIV incidence, prevalence and outcomes among marginalized populations, including those with common co-morbidities such as substance use and mental health disorders. CIRA strongly encourages the use of innovative Implementation Science strategies and clear alignment to the NIH HIV/AIDS Research Priorities outlined in NOT-OD-20-018. Research that focuses exclusively on the basic biology of HIV or research to develop new HIV treatments will not be considered.
Eligibility requirements
This award is intended to support emerging and new investigators, including Post-Doctoral Fellows and Associates, Research Associates, and Assistant Professors. All CIRA affiliates are eligible to apply as PIs. Awardees will hold an appointment at one of these institutions for at least one year past the award date. Senior researchers may participate as mentors on the project.
Award amount
Applicants may request up to $25,000 in research support. This can include research staff, incentives, supplies, fees for services, and necessary travel. Expenses such as conference travel, computers, furniture, or admin support are not allowable.
The number of awards to be made will depend upon the number of proposals received and the caliber of projects submitted.
PILOT AWARDEES
2020
2019
2018
2017
2016
2015
2014
2013