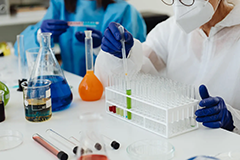 CIRA is excited to announce the launch of the Yale Global HIV/AIDS Research Network (GARNER), the newest faculty network within the Yale Institute for Global Health (YIGH).
Under the inaugural leadership of Drs. Luke Davis, Sheela Shenoi, and Jeffrey Wickersham, Yale GARNER aims to bring together Yale faculty, researchers, and other partners to support global interdisciplinary research on the implementation of HIV prevention and treatment to end the HIV epidemic and eliminate HIV disparities.
Leveraging the existing international HIV/AIDS research interest group at CIRA, Yale GARNER seeks to:
Advance and disseminate network members' global work with a central focus on implementation research
Explore strategies to adapt successful evidence-based practices from global settings to use in the US ("reverse or reciprocal innovation", "global-to-local solutions")
Facilitate international HIV/AIDS research synergies across Yale
Explore opportunities for new research collaborations in low-resource, highly-affected areas, and populations, including people with or at risk for HIV and affected by humanitarian crises.
Membership of Yale GARNER is open to CIRA-affiliated faculty and research scientists at Yale who are interested in HIV/AIDS research in global settings. Contact dini.harsono@yale.edu for questions about this network.
Published: Monday, December 5, 2022