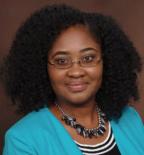 Roles:
Associate Professor of Global Health Studies, Mercer University
Former Fellow, Research Education Institute for Diverse Scholars (REIDS)
Biography:
Dr. Chinekwu Obidoa is a multi-disciplinary scholar with teaching and research interests in the social and spatial epidemiology of HIV/AIDS, youth sexual risk-taking, the health of emerging adults, and the social and health implications of globalization in Africa. Trained in the fields of medical geography, public health, and international and area studies, she integrates multiple methods and approaches in her research. Dr. Obidoa has been involved in HIV/AIDS research for over 15 years. She has studied the spatial epidemiology of HIV/AIDS in Nigeria, factors associated with HIV/AIDS sexual risk behaviors among young women in Nigeria, and teen pregnancy and HIV sexual risk in Macon, Georgia, among other studies. One of her recent studies funded by the National Institutes of Mental Health explored the context of HIV/AIDS sexual risk for emerging adults in Middle Georgia. She has received several academic fellowships and support for her work including the New Investigator in Global Health Award by the Global Health Council in 2006 and in 2011, the Research Education Institute for Diverse Scholars Fellowship from the Center for Interdisciplinary Research on AIDS at Yale University, and the Population Health Equity Fellowship from the Harvard School of Public Health in 2016.