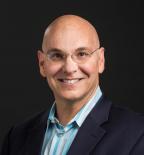 Roles:
Professor of Medicine, Epidemiology and Public Health, Yale Schools of Medicine & Public Health
Director, HIV in Prisons Program, Yale University
Director, Community Health Care Van, Yale University
Academic Icon Professor of Medicine, University of Malaya-Centre of Excellence for Research in AIDS (CERiA)
Biography:
Frederick L. Altice is a professor of Medicine, Epidemiology and Public Health and is a clinician, clinical epidemiologist, intervention and implementation science researcher at Yale University School of Medicine and School of Public Health. Dr. Altice's primary research focuses on interventions and implementation science at the interface between infectious diseases and addiction and he has conducted research in several global health settings. He also has a number of projects working in the criminal justice system, including transitional programs addressing infectious diseases, medication-assisted therapies (methadone, buprenorphine, extended release naltrexone), mental illness, homelessness and social instability. Specific topics include alcohol, opioid and nicotine use disorders on HIV treatment outcomes, HIV and addiction treatment, interface with the criminal justice system, and pharmacokinetic drug interactions between treatment for substance use disorders and antiretroviral and tuberculosis therapy. At a basic level, his research focuses on clinical epidemiology, especially in key populations at risk for HIV (e.g., MSM, TGW, PWID, prisoners, sex workers) and development, an adaptation and evaluation of of biomedical and behavioral interventions to improve treatment outcomes. His research, however, has evolved and included development and testing of mobile technologies (mHealth) to intervene with key populations in more effective ways. His research is especially concentrated in health services research techniques with a focus on implementation science, seeking to introduce and scale-up evidence-based interventions in numerous contexts. A number of implementation science strategies are underway to examine scale-up of medication-assisted therapies to treat opioid use disorder in community, criminal justice and in primary care settings. Most recently, his work has been augmented through use of decision science techniques to understand and promote patient preferences, including the development of informed and shared decision-making aids. His work has emerged primarily with a global health focus with funded research projects internationally in Malaysia, Ukraine, Central Asia, Peru, and Indonesia. He has participated in projects through the National Institute on Alcohol Abuse and Alcoholism, the National Institute on Drug Abuse, Centers for Disease Control and Prevention, Substance Abuse and Mental Health Services Agency, Special Projects of National Significance with HRSA, and the Center for Substance Abuse Treatment. He is currently also collaborating on projects with the WHO, UNAIDS, USAID, PEPFAR and UNODC. Current internationally funded projects in dedicated research sites that are being conducted in Malaysia, Ukraine, Moldova, Azerbaijan, Armenia, Kyrgyzstan and Peru. His research and training sites in Malaysia (2005), Peru (2010) and Ukraine (2005) are dedicated training and research sites for the Global Health Equity Scholars Fogarty Training Program and the Doris Duke International Fellowship program.
Areas of Expertise:
Patient and Physician Counseling
Prisons/Prison population