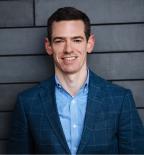 Roles:
Susan Dwight Bliss Associate Professor of Public Health (Social and Behavioral Sciences), Yale School of Public Health
Director, Community Research and Implementation Core, CIRA
Biography:
John Pachankis (he/him) directs Yale's LGBTQ Mental Health Initiative, which serves as a home for scholarship devoted to understanding and improving the mental health of LGBTQ populations in the US and around the world. His NIH-funded research program examines the efficacy of LGBTQ-affirmative interventions delivered via novel technologies (e.g., smartphones), in diverse settings (e.g., Eastern Europe, Appalachia), and with diverse segments of the LGBTQ community (e.g., queer women, men of color). These treatments have shown often-times strong and sustained reductions in depression, anxiety, suicidality, substance use, and HIV risk across several randomized controlled trials. He has published 100+ scientific papers on LGBTQ mental health and stigma and recently co-edited the Handbook of Evidence-Based Mental Health Practice with Sexual and Gender Minorities published by Oxford University Press. You can learn more about his research at esteem.yale.edu.