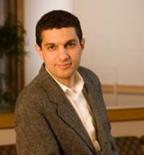 Roles:
Associate Professor of Epidemiology (Microbial Diseases), Yale School of Public Health
Program Director, BA-BS/MPH Program in Public Health, Yale College
Program Advisor, Global Health Studies Program, Yale College
Biography:
Dr. Khoshnood is trained as an infectious disease epidemiologist and his primary research interests are the epidemiology, prevention and control of HIV/AIDS and tuberculosis among drug users, prisoners and other at risk populations in United States and in resource-poor countries. Dr. Khoshnood's other interests are the examination of the links among health, human rights and violent conflict and ethical dilemmas in research involving vulnerable populations. Dr. Khoshnood conducts research in U.S, China and Middle East and teaches courses on HIV/AIDS, global health and research methods and ethics.
Areas of Expertise:
Sex Worker and Prison Population
HIV/AIDS Epidemiology and Control