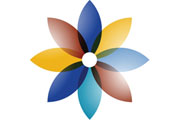 After Donna Cole completed her doctorate in sociology from Northeastern University in 2005, she thought about some of the HIV/AIDS fieldwork she'd done and realized what really sparked her interest was community-based research on the disease.
"I was interested in being in the community, talking with people about how they were managing their HIV infection diagnoses," she said.
That inspired Cole, Ph.D., M.P.H., to apply for a REIDS (Research Education Institute for Diverse Scholars) fellowship. She was accepted and was a REIDS scholar from 2013 to 2015. Yale's Center for Interdisciplinary Research on AIDS (CIRA) runs the program.
Created five years ago, REIDS was recently refunded for another 5 years with a $1.3 million grant from the National Institute of Mental Health. Recruitment for summer 2016 fellowships has begun.
Published: Monday, January 11, 2016