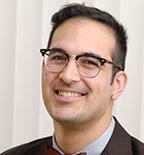 Roles:
Resident Physician, University of California San Francisco
Former Predoctoral Fellow, CIRA
Biography:
I am an epidemiologist and a harm reductionist. Using quantitative methods, I study the health of people who use drugs, identify points for intervention, and evaluate new approaches to harm reduction and the treatment of substance use disorders. In particular, my work focuses on the intersection of drug use, HIV, and the criminal justice system.
Currently I am a resident in the UCSF Department of Psychiatry. In 2016 I received my Ph.D. in epidemiology from Yale School of Public Health and in 2018 received my M.D. from Yale School of Medicine. I am an affiliate and former fellow of the Yale Center for Interdisciplinary Research on AIDS and work with the University of Malaya Centre of Excellence for Research on AIDS in Malaysia as well as Yale Clinical and Community Research.
My work has been supported by the National Institute of Drug Abuse (F30DA039716) and by the Yale MD-PhD Program (T32GM007205).