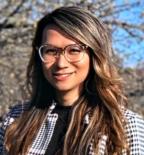 Roles:
Assistant Professor, University of Washington School of Public Health
Fellow, Research Education Institute for Diverse Scholars (REIDS)
Biography:
Dr. Restar earned her PhD in Behavioral Science from Brown University in 2020. She applies epidemiologic methods to behavioral, social, structural, and health services research and policy to address inequities in health outcomes and access, particularly as experienced by communities of transgender and nonbinary people in the US and Asia. She is expanding transgender health as a field by building research environments that produce high-quality evidence that speaks to the myriad of health priorities of transgender and nonbinary communities at-large, along with community stakeholders, scientists, scholars, and trainees who are also paving this field forward. This work includes advocating for institutional policies and practices that dismantle systems of oppression, inequality, and inequity. Dr. Restar's REIDS mentor is Dr. Jeff Wickersham.