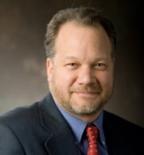 Roles:
Professor of Medicine (General Medicine), Yale School of Medicine
Professor of Public Health (Health Policy), Yale School of Public Health
Director, Yale Program in Addiction Medicine
Member, Executive Committee, CIRA
Biography:
Dr. Fiellin has focused his scholarly work on the interface between primary care, HIV and addiction. He conducts research on the transfer of treatment strategies, including opioid agonist maintenance with methadone and buprenorphine, from specialized settings to office-based, primary care, Emergency Department and HIV specialty settings. He is Principal Investigator on 3 NIDA trials, directs the SAMHSA Physician Clinical Support System for buprenorphine (www.pcssmentor.org), is Co-Principal Investigator on NIAAA's Veterans Aging Cohort Study on HIV and Alcohol (www.vacohort.org), and Co-Investigator on HRSA's Buprenorphine in HIV Primary Care National Evaluation and Support Center (www.bhives.org). He is the Director of the Community Research Core at CIRA. He is the recipient of the Nyswander/Dole Award from the American Association for the Treatment of Opioid Dependence and the Annual Award in 2008 from the American Society of Addiction Medicine. He has served on the White House Office of National Drug Control Policy (ONDCP), Drug Control Research, Data, and Evaluation Advisory Committee, and the World Health Organization and United Nations Office on Drugs and Crime Technical Guideline Development Group for psychosocially assisted pharmacologic treatment of opioid dependence. He is Chair of the Center for Substance Abuse Treatment's , Treatment Improvement Protocol on Treatment of Viral Hepatitis in Patients with Substance Use Disorders and on the Editorial Boards of Substance Abuse and the Journal of Addiction Medicine and is Co-Editor of Alcohol, Other Drugs & Health: Current Evidence and the Principles of Addiction Medicine, 4th Edition. He serves on the Board of Directors of the College on Problems of Drug Dependence and as Co-Chair of the Substance Abuse Task Force for the Society of General Internal Medicine.