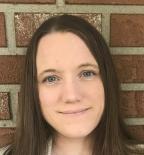 Roles:
Assistant Professor, University of South Florida
Former Postdoctoral Fellow, CIRA
Biography:
Dr. DeAnne Turner is an Assistant Professor at the University of South Florida and former postdoctoral fellow in CIRA's NIMH Interdisciplinary HIV Prevention Training Program (Y-APT). She received her Ph.D. in Public Health (Community and Family Health) at the University of South Florida, MPH (International Health and Development) at Tulane School of Public Health and Tropical Medicine, and a Bachelor of Science in Psychology at the University of Florida.

Her program of research focuses on: 1) increasing access to HIV/sexual health care and prevention resources; and 2) integrating social and behavioral aspects of HIV prevention. Most recently, her research has included investigating the ways in which pre-exposure prophylaxis (PrEP) is implemented within HIV testing environments – linking biomedical and social-behavioral strategies for HIV prevention. Dr. Turner is interested in mixed-methods design, implementation science, and both domestic and international HIV research. Prior to academia, Dr. Turner worked in public health in a variety of capacities, including with the Peace Corps (Kenya), as well as local and state governments in the United States.