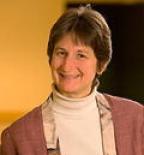 Roles:
Clinical Instructor in Epidemiology (Microbial Diseases), Yale School of Public Health
Biography:
Dr. Humphries has a broad background in public health research and practice. She has been a consultant in the areas of diet and physical activity behavior change, sustainability of community health programs, program monitoring and evaluation, and training in participatory monitoring and evaluation for organizations in Vietnam, Africa and in the United States. She has extended that reach through her Community Health Program Planning course which places student groups with agencies in the State of Connecticut to plan and evaluate programs. Sample projects include: Determining the Best Time to Implement Routine HIV Testing in Jails; Barriers to Accessing Health Care and Health Needs of Undocumented Immigrants; Evaluation of HIV/AIDS prevention, testing and care in Connecticut Correctional Facilities; and Strategies to Reduce Low Birth Weight in New Haven: An Evaluation of the Outreach Strategy of the New Haven Maternal and Child Health Department. Humphries is also a member of the Community Research Core for CIRA.
Dr. Humphries' research addresses interactions between nutrition and infectious disease, as well as programmatic approaches to improving public health. This work has taken her to Asia and Africa where she has studied environmental factors and intestinal helminth infections and their relationship to anemia as well as effectiveness of intervention programs. She is currently collaborating on a longitudinal study to characterize parasite and host factors affecting response to deworming in Ghana, and has recently completed a pilot study investigating the effects of economic shocks on local health departments in Connecticut.