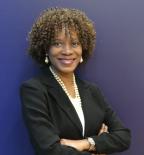 Roles:
Deputy Director, Community Alliance for Research & Engagement, Southern Connecticut State University
Postdoctoral Fellow, CIRA
Biography:
Dr. Debbie Vitalis is currently a Postdoctoral Fellow in the Yale AIDS Prevention Training Program (Y-APT), at the Center for Interdisciplinary Research on AIDS (CIRA), Yale School of Public Health. She earned her B.S. degree in Biology and Psychology with honors from Pace University, an M.P.H. from New York University, and a Ph.D. from the Research Department of Infection and Population Health, University College London, United Kingdom (UK).
Dr. Vitalis has more than 10 years of domestic and global professional public health experience in HIV/AIDS and other STDs, Maternal and Child Health encompassing Prevention of Mother-to-Child Transmission of HIV (PMTCT) and curricula development for public health training. She is fortunate to have lived and worked in diverse multi-cultural settings as London, Guyana, St. Lucia, and Fiji.
Before joining Yale University, she was a Fellow (2018-2019) at the Satcher Health Policy Leadership Institute, Morehouse School of Medicine/Centers for Disease Control and Prevention (CDC) Public Health Leadership Program in Atlanta focusing on social determinants of health, health policy, and health disparities pertaining to behavioral and sexual health.
Her research interests are broadly focused on HIV prevention, mental health, nutrition and other health disparities impacting Maternal and Child Health.