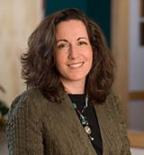 Roles:
Professor of Epidemiology (Chronic Diseases), Yale School of Public Health
Professor of Psychology, Department of Psychology, Yale University
Director, Community Alliance for Research & Engagement (CARE), Yale School of Public Health
Member, Executive Committee, CIRA
(203) 785-6213
Biography:
Jeannette R. Ickovics is Professor of Epidemiology and Public Health and of Psychology at Yale University. She is the Director of the Social and Behavioral Sciences Program at the School of Public Health. She is Deputy Director for the Yale Center for Interdisciplinary Research on AIDS, where she also serves as Director of Development/Education and Training. Dr. Ickovics is also a Deputy Director for Community Outreach at the Yale Center for Clinical Investigation where she serves as Director of CARE: Community Alliance for Research and Engagement. This was established as part of the NIH Clinical and Translational Science Award.
Dr. Ickovics' research lies at the intersection between public health and psychology. She investigates the interplay of the complex psychological, medical, and social factors that influence the health of the person and of the community. She uses this lens to examine the challenges faced by those who have often been marginalized by the health care system and by society. Dr. Ickovics is an expert on women's health, with a particular focus on HIV/AIDS (including both prevention and adjustment to disease) as well as more general research on the interaction of biomedical and psychosocial factors that promote good health and recovery. Her community-based research -- funded by NIH, CDC, and private Foundations -- is characterized by methodological rigor and cultural sensitivity. She is the author of more than 100 peer-reviewed publications.
In recognition of her contributions to the field, she has received many awards, including the Emerging Leadership Award (1999) and the Early Distinguished Contributions for Psychology in the Public Interest (2000) from the American Psychological Association. She is a Fellow of the American Psychological Association, and was elected to membership in the American Psychosomatic Society and the New York Academy of Medicine. Dr. Ickovics has consulted with the Institute of Medicine, National Institutes of Health, U.S. Public Health Service, and the Centers for Disease Control and Prevention as well as with investigators at other universities worldwide.
Dr. Ickovics leads a research team known as "The Connecticut Women's Health Project," committed to HIV/STD prevention and promoting reproductive health among at-risk women.
CIRA Affiliated Projects: