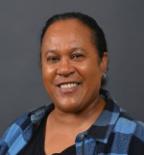 Roles:
Assistant Professor, School of Interdisciplinary Health Programs, Western Michigan University
Former Fellow, Research Education Institute for Diverse Scholars (REIDS)
Biography:
Jill Rowe, PhD, MPH is a medical anthropologist and assistant professor in the School of Interdisciplinary Health Services, College of Health and Human Services at Western Michigan University. She earned a PhD in cultural anthropology at Michigan State University, an MA in medical anthropology at Wayne State University and an MPH in health education and behavior at Tulane University School of Public Health and Tropical Medicine. Throughout her academic career her research has largely focused on four areas: (1) health disparities in African American Communities (2) African American and mixed-race communities in the Old Northwest (3) mental health services and (4) HIV/AIDS. In the past, Dr. Rowe held an NIMH postdoctoral fellowship at the Center for Mental Health Services Research (CMHSR) at Washington University in St. Louis, served as an ethnographic consultant for the National HIV Behavioral Survey Heterosexuals at Risk of HIV Infection (NHBS-HET) study at Virginia Commonwealth Universityand was a visiting Research Education Institute for Diverse Scholars (REIDS) scholar at the Center for Interdisciplinary Research on AIDS (CIRA)at Yale University. Her areas of expertise are rural African American people living with HIV/AIDS (PLWHA) and frontline service providers. Recent publications have appeared in The Encyclopedia of African American History; Health Education and Behavior; Journal of Black Studies, Social Service Review and Administration and Policy in Mental Health and Mental Health Services Research.