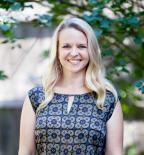 Roles:
Research Scientist in Medicine (General Medicine), Yale School of Medicine
Member, Clinical and Health Services Research Core, CIRA
(203) 737-5595
Biography:
Dr. Hieftje is a Research Scientist at the Yale University School of Medicine. As the Deputy Director of the Yale Center for Health & Learning Games, she is currently involved in the development and testing of several health behavior change videogames. Dr. Hieftje's research interests primarily focus on health promotion and behavior change through the use of game technology. She was the Project Director for a five-year NIH grant that focuses on the development and evaluation of an interactive videogame, PlayForward: Elm City Stories, with the goal of reducing risk behaviors in minority youth. She was also the Principal Investigator for a pilot project funded by the Women's Health Research at Yale Pilot Program to develop an intervention and paper prototype of a social card game, One Night Stan, aimed at increasing condom use and partner testing in young black women. Dr. Hieftje is actively involved in the play2PREVENT lab at Yale, and is the director of the new sister play4REAL Lab, which focuses on the use of VR/AR technology in health interventions. She has published several articles on the topic of developing serious videogames.
Areas of Expertise:
Electronic media and health