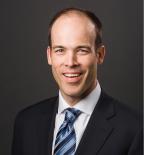 Roles:
Associate Professor of Epidemiology (Microbial Diseases), Yale School of Public Health
Associate Professor of Medicine (Pulmonary, Critical Care, and Sleep Medicine), Yale School of Medicine
Biography:
I am a pulmonary/critical care physician and epidemiologist with a research interest in tuberculosis (TB) diagnostic evaluation and case finding in low-income settings. I am currently working in two main areas: identifying novel biomarkers for TB diagnosis and treatment monitoring, and translating evidence-based TB diagnostic strategies into routine clinical and public health practice using implementation science. Much of my research takes place in Uganda, where TB and HIV/AIDS are highly prevalent.
I teach a course at the Yale School of Public Health on implementation science, and co-direct a Fogarty research training program on TB and other pulmonary complications of HIV/AIDS in Uganda.
I also see patients at Yale-New Haven Hospital, where I attend in the Medical Intensive Care Unit and the Winchester TB Clinic. I enjoy caring for patients and families, and teaching medical students, residents, and fellows.