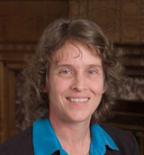 Roles:
Senior Scientist, The Institute for Community Research
Member, Executive Committee, CIRA
Biography:
Margaret R. Weeks, Ph.D. is a socio-cultural anthropologist and Senior Scientist of The Institute for Community Research in Hartford, Connecticut. The Institute is an independent, non-profit community-based organization that conducts research with community partners on health, education, and cultural expression.
Dr. Weeks has significant experience in community-based, applied social science research and collaborative program development and administration. She has research expertise in substance abuse and AIDS, including issues of HIV prevention for drug users and their sex partners (particularly culturally targeted prevention for African Americans and Puerto Ricans), as well as expertise in women's health and gender issues both in the U.S. and China. As an applied social science researcher, over the past 15 years she has conducted studies on prevention of HIV/AIDS among drug users and their sex partners, and evaluated AIDS prevention programs in collaboration with other community research and service organizations. She is currently conducting a community participatory intervention study to promote female condom use for HIV/STD prevention in Hartford. She recently completed a study to test a multilevel intervention to train active drug users as "Peer Health Advocates," who provide HIV prevention to their peers in high-risk drug-use settings in Hartford. The latter program is being prepared for broader dissemination and implementation research. Dr. Weeks also has conducted research on the status of women in the People's Republic of China, and is currently conducting a multilevel intervention study of female condom use in sex work establishments in southern China.