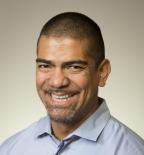 Roles:
Assistant Professor, San Jose State University
Former Fellow, Research Education Institute for Diverse Scholars (REIDS)
Biography:
Dr. García has extensive experience in research administration. Research endeavors have focused on exploring health disparities among historically oppressed and highly marginalized populations. Dr. Garcia also has international experience working for UNICEF and administering a human rights training in Cambodia.
REIDS Fellowship: 2014-2016