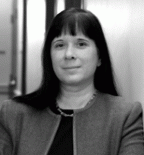 Roles:
Professor, University College London
0044 207 679 4518
Biography:
Professor Groce is a medical anthropologist, working in the area of global health and international development with particular emphasis on cross-cultural systems of health care and health as a human rights issue. Her research interests include issues of disability in international health and development, violence as a global public health problem, equity in access to health care in ethnic, minority and rural communities and the integration of western and traditional health care systems.
Professor Groce regularly serves as an advisor to United Nations (UN) agencies such as the World Health Organization (WHO), UNICEF, UNFPA and a number of non-governmental organizations (NGOs) and disabled people's organizations (DPOs). She has published widely on both research and policy initiatives and has serves as editor and reviewer for a number of leading journals.
Prior to coming to UCL, Professor Groce was a Research Scientist at Harvard University (1986-1990) and Associate Professor in Global Health at Yale University and Director of the Yale/World Health Organization Collaborating Centre (1991-2008).