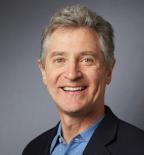 Roles:
Clinical Professor of Epidemiology (Microbial Diseases) and Lecturer, Yale Jackson Institute for Global Affairs, Yale University
President, Pharos Global Health Advisors
Biography:
Dr. Hecht joined Yale College faculty in 2014 as a lecturer at the Jackson Institute for Global Affairs, where he continues to teach a senior global health capstone course. In 2017, Dr. Hecht was appointed as a clinical professor at the Yale School of Public Health and has since instructed a course for second-year MPH students on improving health reform and health system management, organization, and financing in low and middle-income countries.
Concurrently, Dr. Robert Hecht is the President of Pharos Global Health Advisors. He has more than 30 years of experience in global health, nutrition and development, in senior management positions with the World Bank, UNAIDS, the International AIDS Vaccine Initiative and Results for Development. Rob is a widely recognized thought leader and policy analyst with a strong track record of advice to top decision makers and dozens of publications related to immunization, HIV, health financing, health sector reform, and nutrition.