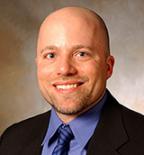 Roles:
Section Chief, Section on Value and Comparative Effectiveness (SOLVE), NYU Langone Medical Center
Professor, Director, Division of Comparative Effectiveness & Decision Science, NYU Langone Medical Center
Biography:
R. Scott Braithwaite, MD, MSc, is a Tenured Professor of Population Health and Medicine, Director of the Division of Comparative Effectiveness and Decision Science at New York University School of Medicine and President of the Society of Medical Decision Making. He also directs the Comparative Effectiveness Training Program.
After studying physics at M.I.T., Dr. Braithwaite earned his MD from the State University of New York at Stony Brook, trained in internal medicine at the University of Washington, and received an MS in Clinical Research from the University of Pittsburgh. Dr. Braithwaite also completed a fellowship in Clinical Decision Making at Tufts University and is a recipient of a prestigious Robert Wood Johnson Foundation Faculty Scholar award.
As Division Director, he is dedicated to advancing a program of rigorous, policy-relevant research to optimize quality and value in healthcare, incorporating methods of decision science, comparative effectiveness and cost effectiveness. He is an accomplished investigator in the field of decision science, quality and cost-effectiveness with an outstanding record of funding from the NIH and other extramural sources. In addition to focusing on the improvement of domestic care for chronic illness, he also continues his important international work on HIV treatment strategies in developing countries.
CIRA Affiliated Projects: