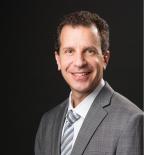 Roles:
Professor of Psychiatry, Department of Psychiatry, Yale School of Medicine
Chief of Psychology, VA Connecticut Healthcare System
Biography:
Dr. Martino specializes in the treatment of addictive disorders and of patients diagnosed with co-occurring psychiatric problems, with specific interests in motivational interviewing, cognitive behavioral therapy, group work, use of brief interventions in medical settings, and clinical supervision. His current research focuses on strategies for disseminating and implementing empirically supported treatments in community treatment programs and medical settings. Dr. Martino is the Chief of Psychology at the VA Connecticut Healthcare System.