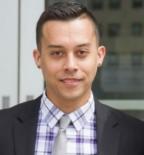 Roles:
Assistant Professor in Nursing, University of Pennsylvania School of Nursing
Former Fellow, Research Education Institute for Diverse Scholars (REIDS)
Biography:
Dr. Meanley is an early stage behavioral health research investigator with expertise on examining men who have sex with men's (MSM) vulnerability to HIV infection and related outcomes from a social ecological perspective. My research interests are rooted in my personal observations growing up as a gay youth in an area that culturally ignored existing homophobia as well as while navigating my young adulthood in largely sexuality-affirming urban centers. Through these experiences I better understood the value of health-promotive social resources and how they seek to build resilience in sexual minority communities.