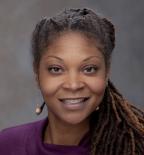 Roles:
Assistant Professor, College of Public Health, University of Georgia
Former Fellow, Research Education Institute for Diverse Scholars (REIDS)
Biography:
Tamora A. Callands, Ph.D. earned her Ph.D. clinical psychology at Purdue University. She completed her predoctoral and postdoctoral training in the Division of Prevention and Community Research in the Department of Psychiatry at Yale University School of Medicine. Her postdoctoral training was support by a T32 National Institute on Drug Abuse training grant. Dr. Callands's program of research focuses on understanding and ameliorating sexual and reproductive health problems among adolescents and young adolescents.
During her predoctoral training, Dr. Callands's clinical research work focused on working with at risk adolescents from low-income communities. She created, lead, and supervised positive youth development programs focused on substance abuse prevention, building healthy relationship, increasing academic achievement, decreasing sexual risk-taking behavior, and promoting positive decision-making. As post-doctoral fellow, Dr. Callands was selected to participate in the Research Education Institute for Diverse Scholars (REIDS) program funded by an R25 NIMH Research Education Grant. Dr. Callands's REIDS pilot project sought to investigate the ethical, legal, practical, and social-personal factors (i.e., depression trauma, exposure to violence, family context, peer/partner relationships, and environmental contexts) that need to be considered to conduct HIV prevention research with war exposed young pregnant women in Liberia, a low-resource post-conflict settings.
As a research scientist Dr. Callands, used the REIDS pilot project to lay the foundation to secure an International Research Scientist Development award (K01) from NIMH/Fogarty International Center. The award aims to: (a) examine contextual predictors of HIV risk, mental health issues, sexual and reproductive health disparities in low-resource domestic and international settings, and (b) design culturally relevant interventions aimed at promoting positive sexual development and sexual and reproductive health among youth in low-resource settings.
Dr. Callands is currently an Assistant Professor in the Department of Health Promotion and Behavior in the College of Public Health at the University of Georgia. She recently completed a grant exploring facilitators and barriers to interpersonal violence prevention in Liberia and is currently working on the completion of her K award research project.
CIRA Affiliated Projects:
Selected Publications:
Callands, T. A., Sipsma, H. L., Betancourt, T. S., & Hansen, N. B. (2013). Experiences and acceptance of intimate partner violence: Associations with ability to negotiate sexual safety and STI symptoms among young Liberian women. Culture, Health & Sexuality, 15, 6, 680-694. doi: 10.1080/13691058.2013.779030. PMID: 23586393.

Sipsma, H. L., Callands, T. A., Bradley, E., Harris, B., & Hansen, N.B. (2014). Healthcare utilization and gender equality among women in Liberia. Journal of Epidemiology & Community Health. doi: 10.1136/jech-2013-202647. PMCID: PMC4063363.

Sipsma, H.L., Callands, T. A., Desrosiers, A., Magriples, U., Albritton, T., Jones, Krista, & Kershaw, T. (2016). Mental health of young parents from pregnancy through 1 year postpartum. Maternal and Child Health Journal.
Areas of Expertise:
Adolescent sexual and reproductive
HIV prevention and risk reduction
Familial sexual socialization
Global mental Health (West Africa)
Intimate Partner Violence