CIRA currently seeks letters of intent for Pilot Projects in HIV/AIDS Prevention Research. Up to two projects will be funded in this cycle with a maximum award for individual projects of $25,000. Applicants must submit a one-page letter of intent by 5:00 pm on Monday, April 29, 2019, via email to kathryn.young@yale.edu. If you have any questions about this announcement or a project you are considering for submission, please contact Trace Kershaw, Director of CIRA's Development Core, via email (trace.kershaw@yale.edu).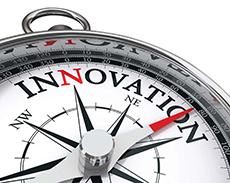 Overview:
Through the Pilot Project Program, CIRA provides scientific support to facilitate the development of rigorous and impactful domestic and international research with a vision towards long-term implementation, scale-up, and sustainability.
The goal of the program is to provide pilot funding to junior investigators, and/or support community-university research partnerships that will result in additional externally funded research projects. We will consider letters of intent for preliminary, formative, and/or feasibility studies that will inform the development of proposals for NIH or other external funding. Implementation Science (IS) is a central focus at CIRA and we expect to fund at least one IS project in this cycle. IS includes the study of whether activities or tools that have been shown to be effective in scientific studies work in the real world, and/or the factors that inhibit or facilitate the implementation of such programs.
If you have any questions, please contact Trace Kershaw (trace.kershaw@yale.edu).
PAST AWARDEES
May 2017 - April 2018
Adapting an evidence-based intervention for stigma-related stress, mental health, and HIV risk for MSM of color in small urban areas (P.I.: John Pachankis, Krystn Wagner)
Barriers to HIV Care for Adults 50yo+, a Neglected but at-Risk Population in Ukraine (P.I.: Julia Rozanova, Sheela Shenoi)
May 2016 - April 2017
Assessing Local HIV Care Continuum Experiences in Small Cities (P.I.: Lauretta Grau, Thomas Stopka)
Pre-exposure prophylaxis implementation for HIV prevention among substance-using men who have sex with men (P.I.: Philip Chan, Jacob van den Berg, Trace Kershaw, Eva Jennifer Edelman)
A Theory-informed Education and Counseling Intervention for HIV-TB Treatment Adherence (TEACH) in South Africa and Uganda (P.I.: Luke Davis, Sheela Shenoi)
Rapid Assessment and Response to Substance Use and Risk of HIV and Other Blood-Borne Infections Among Displaced Populations in Beirut, Lebanon (P.I.: Kaveh Khoshnood)
Who's On Board: Parent, Child, and Provider Attitudes towards the Feasibility of PrEP Uptake among Adolescents (P.I.: Tamara Taggart, Tashuna Albritton)
July 2015 - April 2016
Implementing PrEP in a Family Planning Setting (P.I.: Sarah Calabrese)
Feasibility of a Multi-Sector Collaboration to Initiate PrEP Uptake among IPV-Exposed Women (P.I.: Trace Kershaw)
Developing a Comprehensive Model of the HIV Care Continuum in Nine Small Cities in CT, MA and RI (P.I.: Lauretta Grau, Thomas Stopka)
July 2014 - June 2015
HIV Prevention Needs among Unstably Housed Youth in Small Urban Areas (P.I.: Heather Mosher)
Estimating the Size of Hidden and Hard-to-Reach Populations Using Respondent- Driven Sampling (P.I.: Forrest Crawford)
Implementation of HIV PrEP for MSM with and without Substance Use in Providence, RI and New Haven, CT (P.I.: Jen Edelman, Phil Chan)
July 2013 - June 2014
HIV Prevention Needs among MSM in Small Urban Areas (P.I.: John Pachankis, Danya Keene)
Barriers to Implementation of Isoniazid Preventive Therapy in Rural South Africa (P.I.: Sheela Shonoi)
Overweight/Obesity & Weight Gain among HIV-positive Prisoners in Rhode Island: Prevalence and Intervention Feasibility (P.I.: Amy Smoyer)